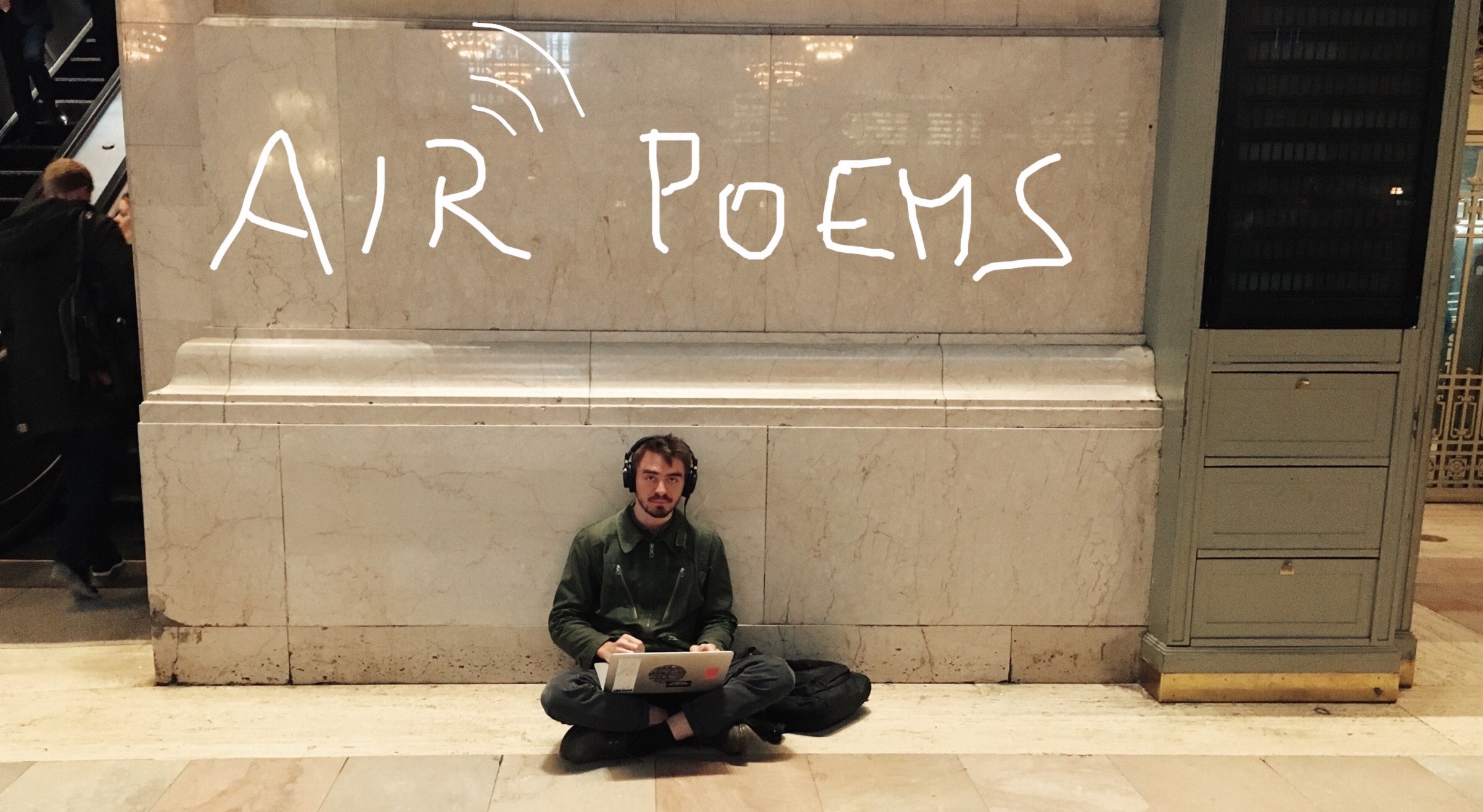 Our devices are extremely sociable and - when they are not connected to a wifi network - very loud. Then, they constantly shout out the names of their past partners, the networks they have been connected to before, in the hope to reunite:
"I have been connected to Starbucks Wifi, are you anywhere out there? I have also been connected to nyuguest, are you anywhere out there? I have also..."


Not only is that a very private and sensitive kind of information about their user (a list of network names can say a lot about a person), but - in my opionion - it is also a very poetic one. Air Poems is a program that listens to devices in the surrounding and forms poems using their words in real time - poems 100% extracted from air.


What next? I hope to install Air Poems as a public installation that continues to output poems constructed from the information of passers-by. Poems could then be displayed on a screen or pushed to a tumblr or twitter feed.


Read some examples below - and find the code on github.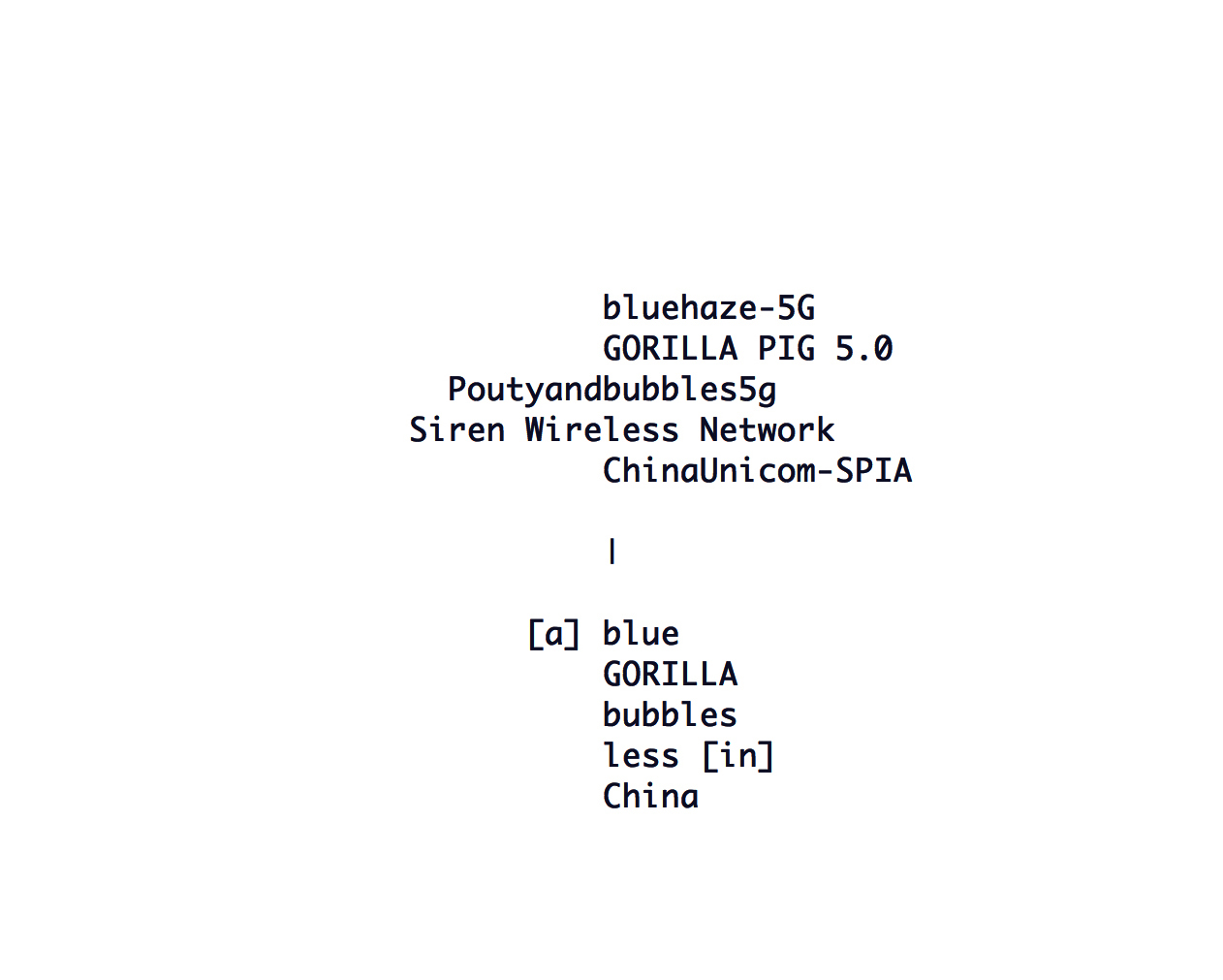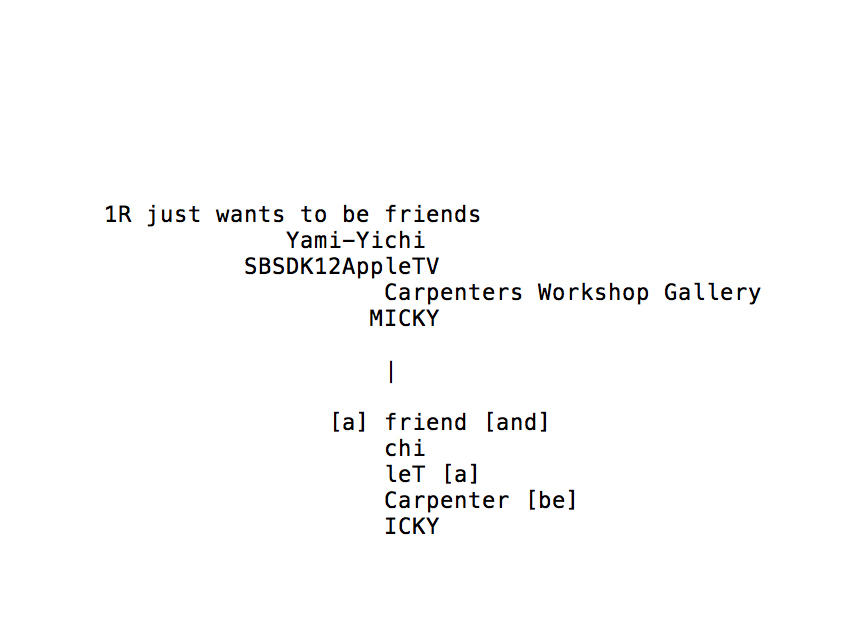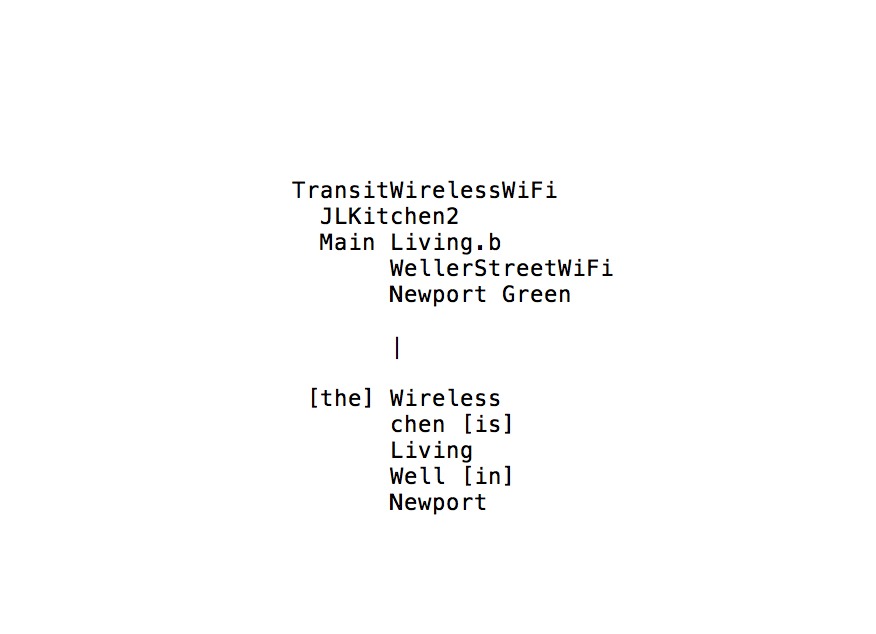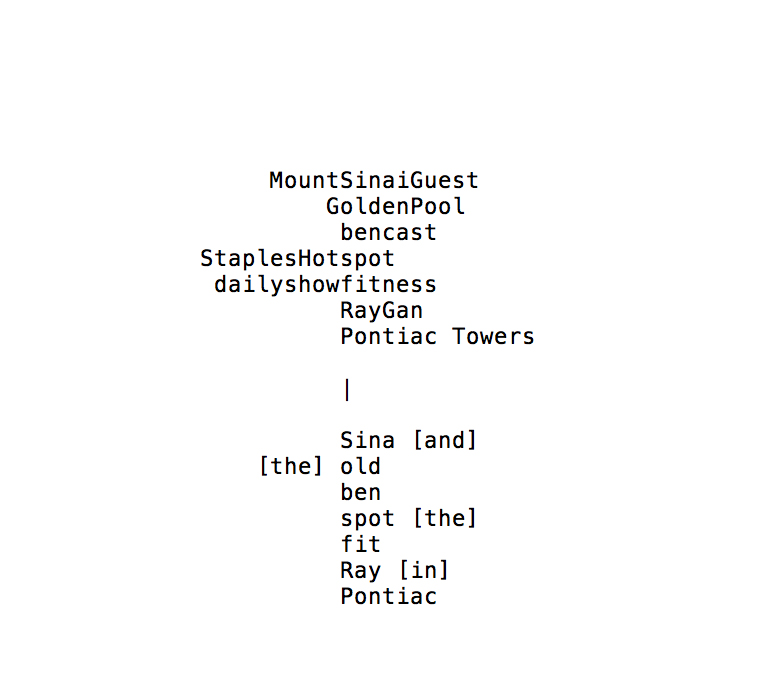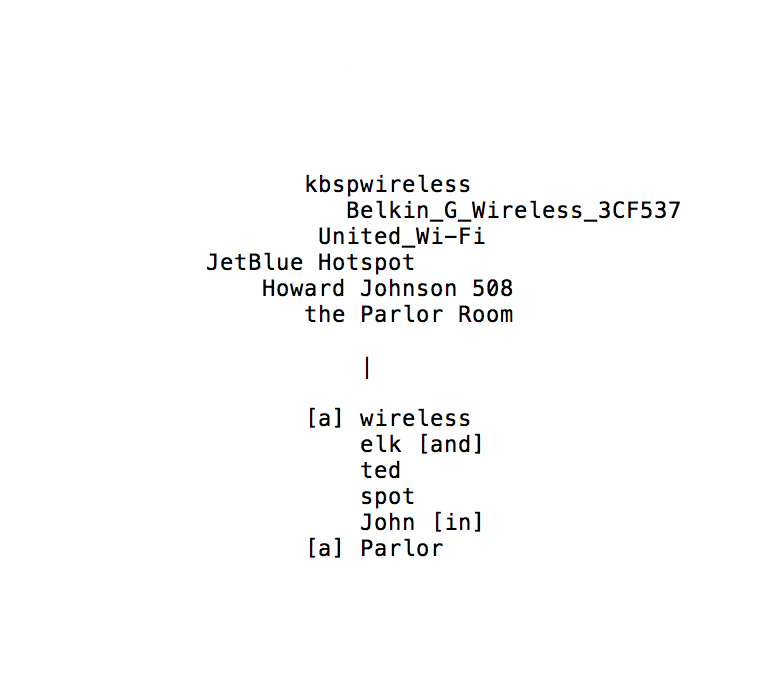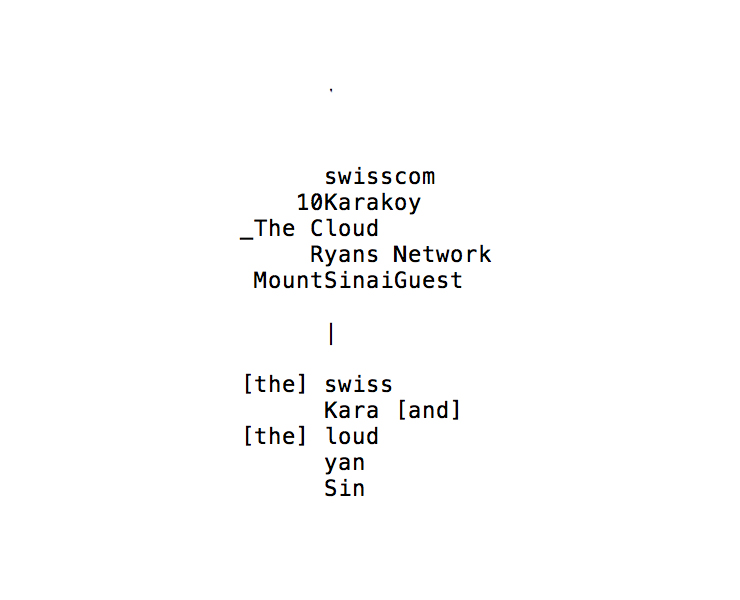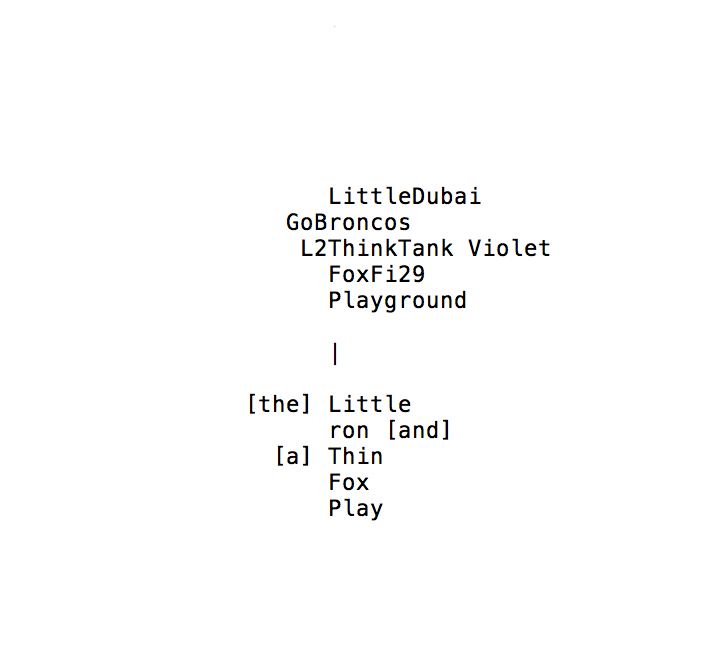 Thanks to
Allison Parrish,
Surya Mattu,
Kyle McDonald and
Lauren McCarthy.